DESCRIPTION

- SINGLE WALLS STAINLESS STEEL MATERIAL IN 500ML CAPACITY.
- ALL THE MATERIAL USED IS FOOD SAFE AND BPA-FREE
- DESIGNED FOR TRAVELLING.
- A BOTTLE-OPENER ON THE BOTTOM.
- ANY COLOR IS AVAILABLE BASE ON YOUR REQUEST.
- MINI ODDER QUANTITY IS 1500PCS FOR EACH COLOR AND 3000PCS FOR MASS ORDER QUANTITY.

- LEADING PORT : NINGBO, CHINA
- LEADING TIME IS 20 DAYS AFTER ORDER CONFIRMED.
PRODUCT INFORMATION
PACKING DETAILS

CAPACITY

TYPE

SIZE

PACKING NUMBER

CARTON SIZE

GROSS WEIGHT

500ML

SINGLE WALL
STAINLESS STEEL
BOTTOM: 5.7CM
TOP:8.8CM
TALL: 15.5CM

25PCS/CTN

43*32.5*36.5CM

7KGS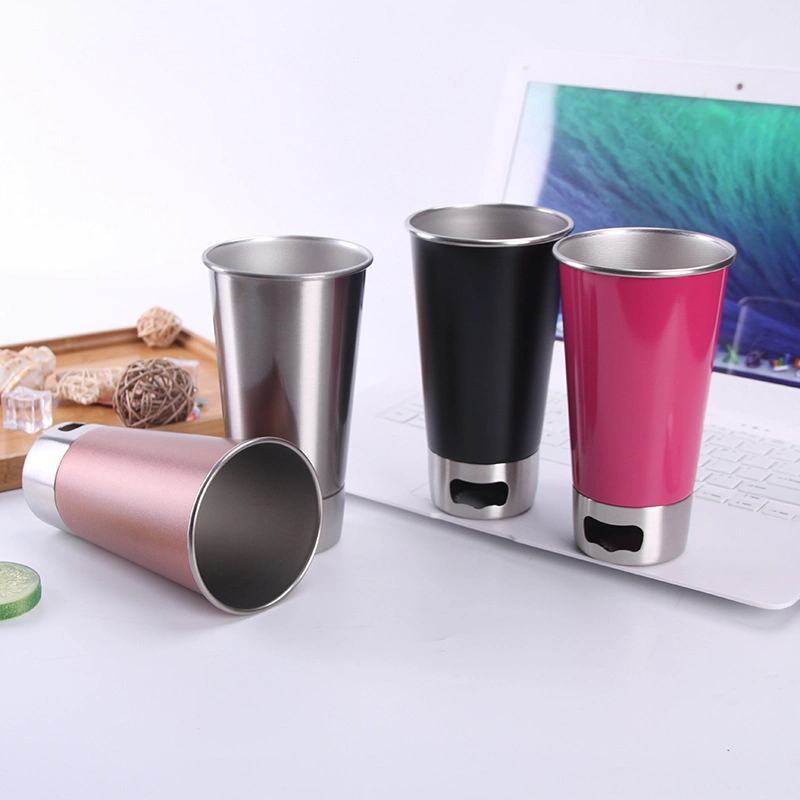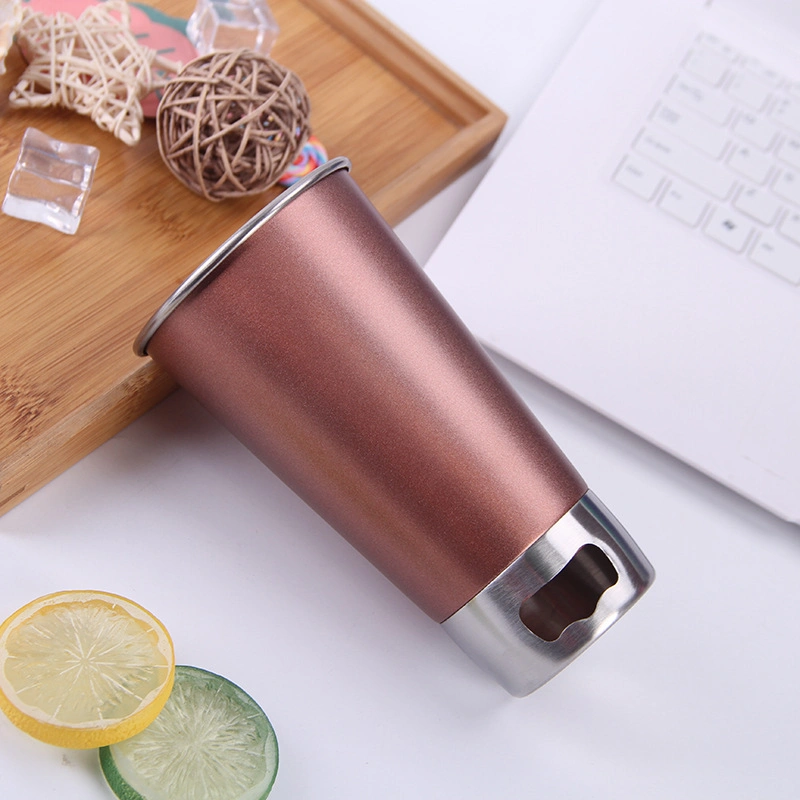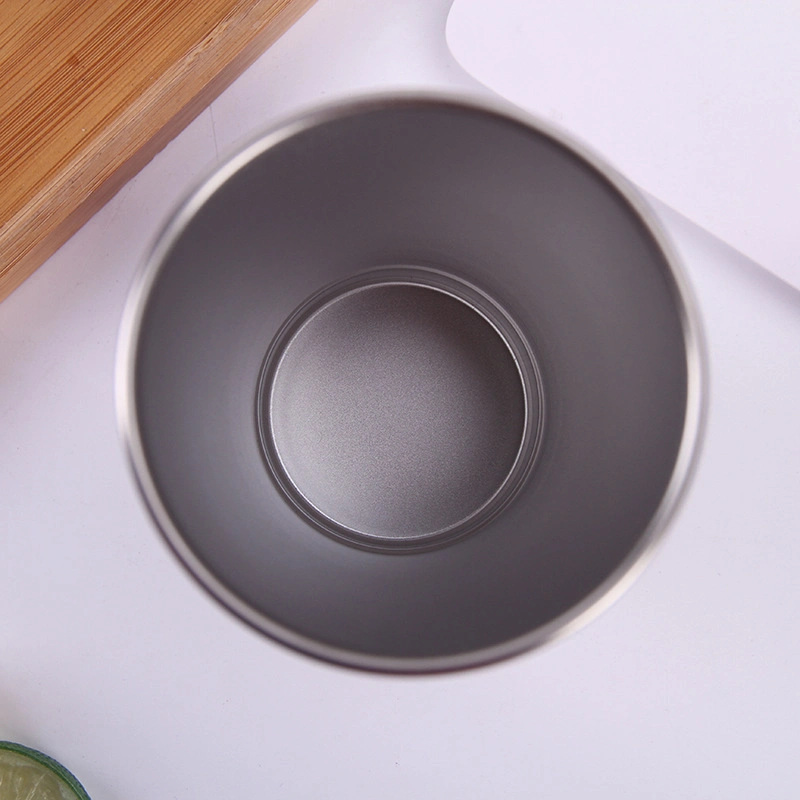 OTHER HOT ITEMS: ------------------------------------------------------------------------------------------------------------------
ITEM NUMBER : WB-1715

BRAND: SNOW LOWIER®
CAPACITY: 600ML / 750ML
FEATURE:DOUBLE WALL STAINLESS STEEL AND VACUUM SEALED;
MATERIAL: STAINLESS STEEL BODY AND BAMBOO CAP WITH LOOP.
COLOR : ANY COLOR IS AVAILBALE UPON YOUR REQUEST.
PACKING METHODS: EACH UNIT INTO A WHITE BOX.
LOGO METHODS: LASER LOGO / SCREEN LOGO.
MOQ: 500PCS FOR EACH COLOR AND 1500PCS FOR MASS GOODS.

LEADING PORT: NINGBO, CHINA.
LEADING TIME: 15 DAYS AFTER MASS ORDER CONFIRMED.
HS CODE: 7323930000
ITEM NUMBER : CM-98

BRAND: SNOW LOWIER®
CAPACITY: 350ML / 500ML / 750ML
FEATURE:DOUBLE WALL STAINLESS STEEL AND VACUUM SEALED TO KEEP WATER HOT AND COOL.
MATERIAL: STAINLESS STEEL BODY AND STAINLESS + PLASTIC CAP.
COLOR : ANY COLOR IS AVAILBALE UPON YOUR REQUEST.
PACKING METHODS: EACH UNIT INTO A WHITE BOX.
LOGO METHODS: LASER LOGO / SCREEN LOGO.
MOQ: 500PCS FOR EACH COLOR AND 1500PCS FOR MASS GOODS.

LEADING PORT: NINGBO, CHINA.
LEADING TIME: 15 DAYS AFTER MASS ORDER CONFIRMED.
HS CODE: 7323930000
ITEM NO. : CM-N1601

DOUBLE WALLS STAINLESS STEEL AND VACUUM SEALED TO KEEP WATER HOT AND COOL.
CAPACITY: 600ML
TRANSPARENT CAP.
ANY COLOR IS AVAILABLE
LASER LOGO & SCREEN LOGO IS ACCEPTED.
MOQ: 500PCS

ITEM NO. : CM-99

DOUBLE WALLS STAINLESS STEEL AND VACUUM SEALED TO KEEP WATER HOT AND COOL.
CAPACITY: 500ML
VIRGIN PLASTIC CAP
ANY COLOR IS AVAILABLE
LASER LOGO & SCREEN LOGO IS ACCEPTED.
MOQ: 500PCS
ITEM NO. : CM-1801

DOUBLE WALLS STAINLESS STEEL AND VACUUM SEALED TO KEEP WATER HOT AND COOL.
CAPACITY: 360ML
TRANSPARENT CAP.
ANY COLOR IS AVAILABLE
LASER LOGO & SCREEN LOGO IS ACCEPTED.
MOQ: 1500PCS

ITEM NO. : CM-177

DOUBLE WALLS STAINLESS STEEL AND VACUUM SEALED TO KEEP WATER HOT AND COOL.
CAPACITY: 400ML
VIRGIN PLASTIC CAP
ANY COLOR IS AVAILABLE
LASER LOGO & SCREEN LOGO IS ACCEPTED.
MOQ: 2500PCS
THE FACTORY WAS FOUNDED IN 2004, IS SPECIALIZED IN DEVELOPING AND PRODUCING A SERIES OF PRODUCTS, SUCH AS STAINLESS STEEL VACUUM FLASK, TRAVEL MUG, COFFEE MUG/POT, AUTO MUG, ALUMINUM SPORT BOTTLE/WATER BOTTLE, AS WELL AS PLASTIC MUG AND TUMBLER.
MORE THAN 100 MODELS ARE AVAILABLE FOR YOUR WIDE SELECTION.
ALL THE TRAVEL MUG/FLASK/TUMBLER IS MADE OF FOOD GRANDE STAINLESS STEEL OR PLASTIC; FDA AND LFGB CERTIFICATES WILL MAKE THE MARKET ENTRY EASILY, EITHER FOR SUPER MARKET SALES OR PROMOTION EVENT.
THE FACTORY COVERS ABOUT 15.000 SQUARE METERS WITH MORE THAN 150 PRODUCTION STAFF. 2 PRODUCTION LINE TO MAKE SURE THAT DAILY OUTPUT IS REACH TO 10,000 PIECES OF TRAVEL MUG
THE R&D TEAM CONTINUOUSLY UPDATES OUR OFFERINGS BY DEVELOPING TWO NEW MODELS OF TRAVEL MUG/FLASK/TUMBLER EACH MONTH. .AND WE CAN CREATE YOUR OEM SAMPLES WITH IN 10 WORKING DAYS.
THE FACTORY TOTAL HAVE 12 INSPECTORS TO CONTROL THE RATE OF DEFECTIVE PRODUCTS LESS THAN 0.8%. THIS IS A SPECIAL WAY TO REDUCE YOUR TOTAL COST OF TRAVEL MUG/FLASK/TUMBLER.
OUR SALES TEAM INCLUDE 6 PERSON WHO HAVE AT LEAST 6 YEARS' EXPERIENCE ON THE FIELD OF EXPORTING. THEY CAN ANSWER AND SOLVE ANY QUESTIONS FROM YOUR SIDE. AND THEY CAN DO AN EXCELLENT SCHEME FOR YOU IF YOU DON'T HAVE A CLEAR IDEA ON YOUR ORDER.
TURN TO US FOR ANY INQUIRIES ABOUT DRINK WARE. WE WILL RESPOND WITHIN 24 HOURS.

KEYWORDS: TRAVEL MUG, COFFEE MUG, INOX MUG, TEA CUP, COFFEE TUMBLER, GIFT MUG, STAINLESS STEEL MUG