HTZD400 Bag Making Machine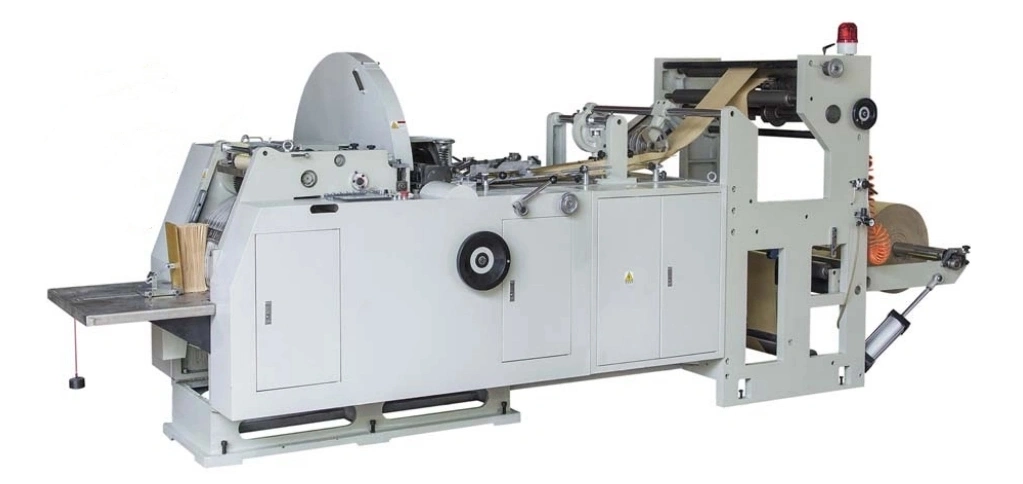 Product Description
Roll Feeding square bottom paper bag making machine forming the paper bag in one process from printed or unprinted roll paper , side gluing, roll folding, roll paper cutting, bottom folding, bottom gluing, bottom forming, bag formation at a stroke. This machine controls by PC programmable servo motor through the human-machine touch screen interface. It can produce various of specifications paper bags. This machine have advantages of high speed, quickly replace the paper bag specifications, more wide range adjusting etc. It is an ideal machine for producing food bag, shopping handles bag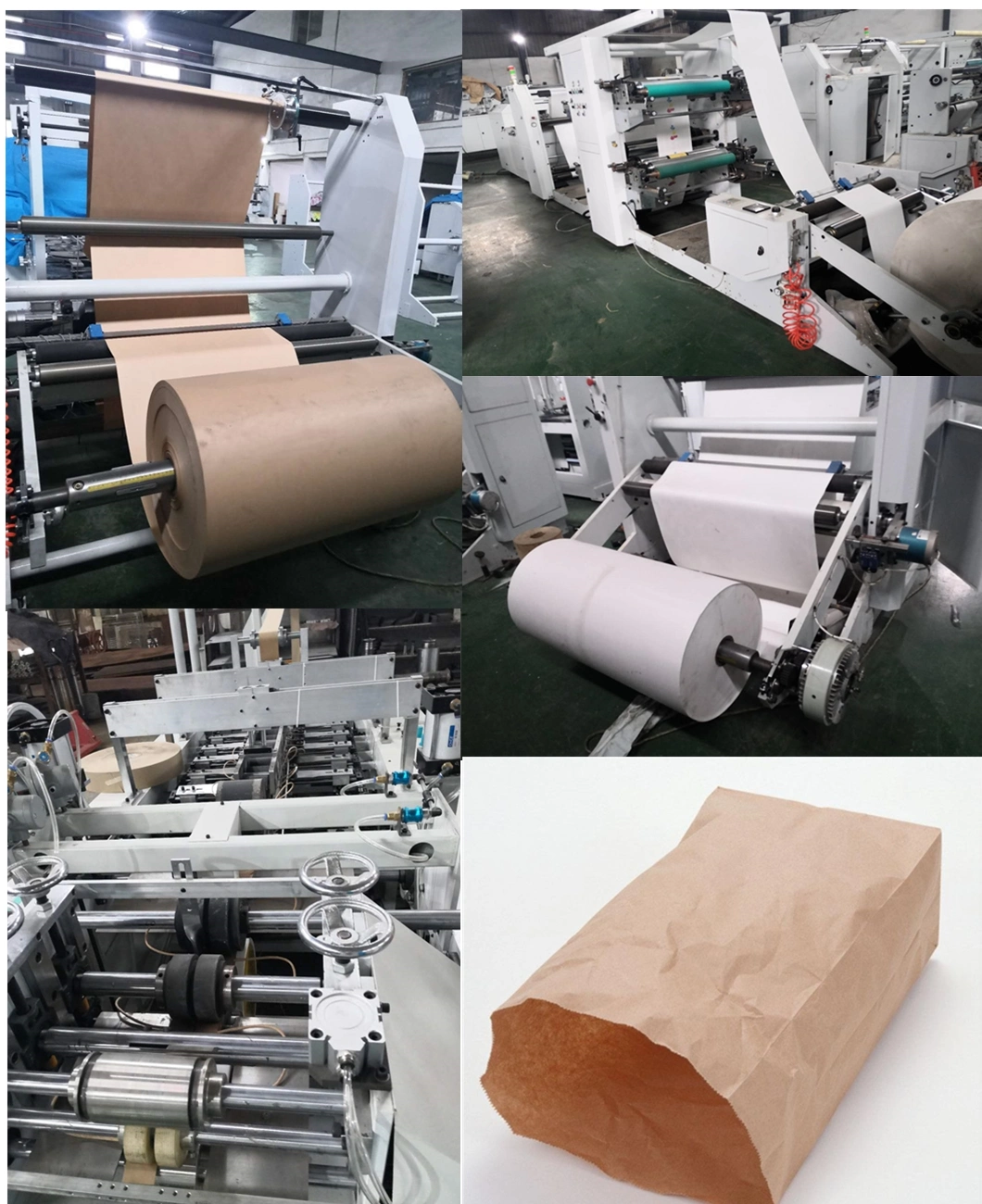 feature:
1)The human-machine touch screen interface, the work condition can be shown in real- time.
2)Equipped with accurate servo motor drive, it makes the machine run steadily and efficiently.
3)Material lifting adopt pneumatic lift structure.
4)Global initiative, leading technology, the "foolproof" style automatic constant tension control system using the United Stated Bellofram precision controller. The tension will be just right from beginning to end.
5)Double photoelectric sensor limit automatic correction control system and deviation rectification stability, energy saving, long life.
6)Thumb buttons, appressed bottom cutting device, bag type have many choices.
7) Don't stop machine adjust double bottom structure, the adjustment will become more intuitive, more simple, more time saving.
8)Glue roller air defense coating control, avoid gluing on besmear brushs hub surface directly, reduce unnecessary trouble.
9)Accurate color tracking system, color errors automatically shut down.
10)Automatic lubricating oil supply system